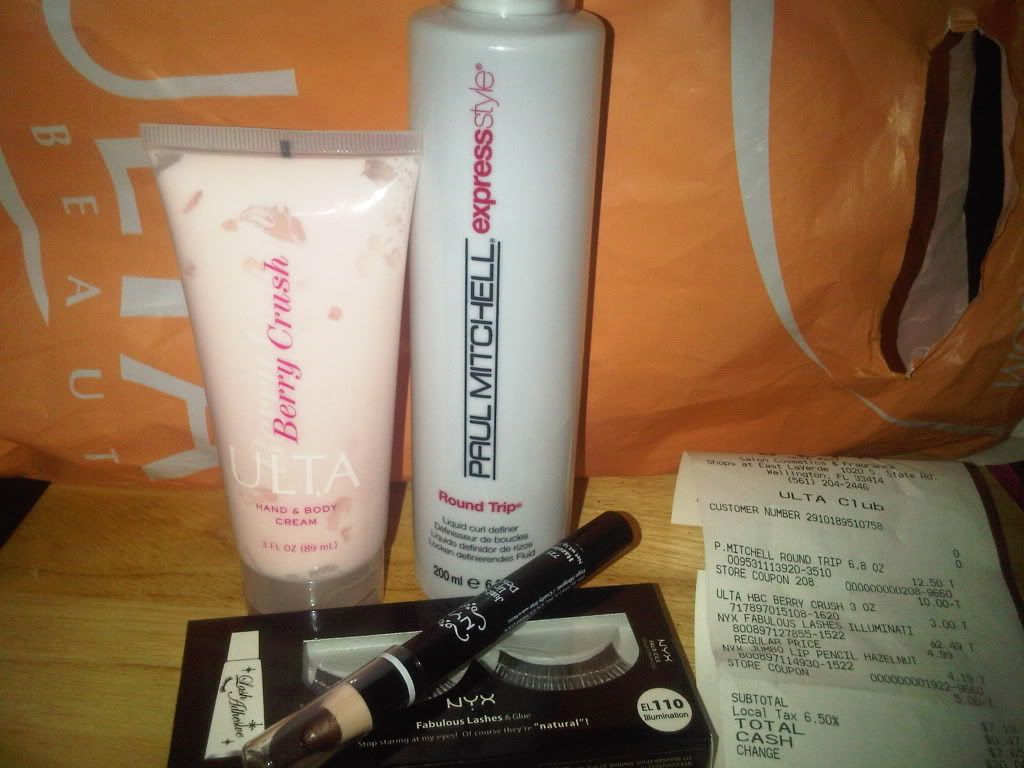 With my free (up to $10) level 3 gift, a $5 off $10 or more purchase coupon, and sale items, these four ULTA pieces totaled less than $8.00. The NYX lashes were 50% off.
I've tried lashes before and the glue just never worked right for me. I've had Revlon (I believe) and Ardell, and the glue just wont stay. I gave up on wearing lashes until I gave in today to try something else without knowing they were on sale... I'm glad I did. Let's see how/when I use them. I hope the glue doesn't let me down though.
The berry hand/body cream reminds of Country Apple from Bath & Body Works. Remember that scent back in the day? How come it was discontinued? I suppose I'll be returning there (the day after Christmas) for more sales. If not, I'll still go just for the rest of the "BERRY" ULTA collection; it's THAT good!
x0, D
P.S. The Urban Decay Naked Palette was no where to be seen!